Remote Assistance From the Comfort Of Your Home
We believe that technology need to be a seamless experience for you!
Your laptop camera or mic is not working in Zoom or Google Meet?
Unable to send and receive emails?
Problems with opening files and programs?
Unable to access your company's system?
Infected with virus or malware?
Let us help! We can do it remotely without even being there!
Book an appointment with us now!
Need URGENT Onsite IT Support?
We will reach your location within 2 hours of appointment confirmation!
Book our URGENT Onsite IT Support services now!
Is Remote Better?
Allows you to book an appointment with us quickly to request immediate help
Access to rapid assistance wherever you are around the globe with an internet connection
No physical presence of a technician implies zero transport fees
Remote support can resolve almost 90% of all common IT issues
You see everything on the screen and have the opportunity to learn how to resolve the same problem
Greater satisfaction and confidence in engaging IT support
Why Choose Us?
We are a team of experts qualified to offer effective solutions and to guarantee high availability of your systems
Wide range of expertise including Windows, Mac OS, Linux, G Suite, Office 365, Zoho and many more
First Call Resolution Service
The use of high-quality encrypted remote access and communication tools to ensure your sensitive information is always protected
We are professionals who respects our client's privacy. Rest assured, your data will be kept safe as your private and confidential property
What Our Client Says About Us
Mohamad Faiz
" Service provided has always been reliable and prompt. Trust them to deliver on what's been promised, and at times, they exceed expectation. Two Thumbs Up! "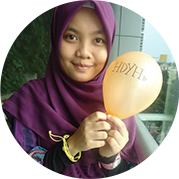 Do you have any questions related to our IT Support Services?
Let us know about it. We will get back to you as soon as we can.